Choosing the Right Realtor
If you choose to hire a Realtor, pick the right one.  The wrong Realtor can lose you money, waste months of your time, and leave you pulling your hair out.  The right professional can make the home buying and selling process pleasant and fast.  But if you need a Realtor in Grand Rapids, what should you look for before signing the paperwork?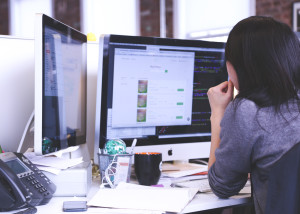 References
References are key.  If you know someone who has recently sold (or bought) a home, ask them who they used, and how they would rate them.  If you know someone in the real estate industry, get names of the top folks they would recommend.  If you are in West Michigan, you can call us if you need a Realtor reference.  If you need more recommendations, there are a number of online resources and review sites where you can begin your search.
Make sure to talk with a few different Realtors.  If you only sit down with one, it will be hard to compare and contrast their communication style, presentation, and systems.  Ask them for a list of recent clients, and call those clients.  Most will give you honest feedback on their experiences.
Expertise
Different professionals have different specialties, and this holds true in real estate.  If you're looking to buy a house in Heritage Hills, make sure the person has worked in historic districts.  If you're looking for a two-bedroom starter home, don't hire an agent that does 95% of their work with million dollar listings.  Ask the agent about their recent listings, and compare the location and price point to what you're looking for.
Make sure you are comfortable with your Realtor's experience level.  While the amount of time in the business is not a perfect indicator of skill, it can be a factor.  If you feel you need a Realtor, make sure they're very good.  Family and friends may not be your best choice, unless they are a true professional.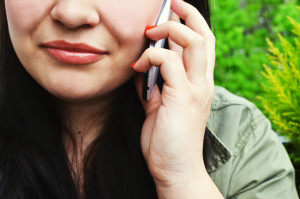 Communication and Systems
If you've done your research to this point, you have probably narrowed your list down to Realtors who come highly recommended and are very good with the types of homes you are looking for.  However, this likely means that they are busy people.
As a result, you should analyze their communication skills.  You need a Realtor in Grand Rapids who will respond to you quickly, accurately, and professionally.  At its core, their role is customer service and sales, and therefore they should be responsive to your needs.  If you don't feel their communication is up to snuff, look elsewhere.
The best real estate professionals have great systems in place.  This ensures that your home is listed quickly and effectively, showings occur without a hitch, and you never miss an opportunity.  Technology makes this easier than ever for the right agents.  Many will send text alerts to update you on showings and offers, instantly blast your listing to hundreds of listing sites, and generate a lot of interest in your home.  If you are looking to buy a home in Grand Rapids, your agent should have the systems in place to instantly send you homes that meet your criteria perfectly.
Ask each Realtor about what systems he or she has in place.   Have them walk you through the whole process.  If they can communicate this clearly and effectively, there is a good chance their systems are up to snuff.
Ideally, you will find a Realtor in Grand Rapids who can be your long-term partner.  So choose someone you are comfortable working with.  If it doesn't feel right at first, it probably won't get much better when things get tough.
However, be on your guard.  There are many smooth talkers in the world, and some of them have very little substance behind them.  Make sure you don't buy in to a great sales presentation from someone who doesn't know a market analysis from a hole in the ground.
As always, feel free to contact us at Honeybee Homes at (616) 606-3390 for additional help regarding your home.