How to Sell Your Home 'For Sale By Owner'
In many cases, listing your home with a Realtor is a great way to go.  However, if you'd like to sell your home FSBO in Grand Rapids, there are several things you can do to have a faster, more hassle-free sale.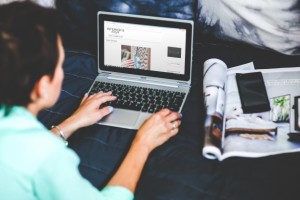 Do Your Research
First, it is helpful to educate yourself about the home-selling process.  There are many necessary steps, and it is important to understand the key elements of a sale.  There are many excellent books on the subject, so visit your local library or bookstore and read up on the basics.  Once you're familiar with the process, begin research on your own home.
One of the biggest imagined hurdles for selling your home FSBO in Grand Rapids is setting your sale price.  Remember, your house is worth what someone will pay for it.  The best way to find your price point is to look at recently sold comparable houses close to you.
There are many, many resources online that can help you find recently sold comp data.  Some of these include:
–Zillow.com
–Trulia.com
–Homes.com
–Redfin.com
–Realtor.com
Remember when you are looking on these sites that you should look for recently sold houses very close to yours with similar bedrooms, bathrooms, square footage, lot size, and amenities.  Things like 'Zestimates' and other approximated values are interesting to look at, but dig in to the data for more accurate numbers.
Also, make sure you don't price your home too high.  It is a very common mistake when selling 'For Sale By Owner.'  Remember that you are already saving on commission… don't let your home sit on the market for months by overpricing.
Prepare Your Home
Make sure your home is ready for sale.  For some great staging tips, visit this page.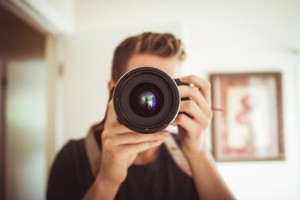 Marketing Your Home
Marketing your home properly is crucial to selling your home FSBO in Grand Rapids.  Failure to do so almost always causes a home to sit on the market for longer than it should.
When you create your listing, start with great photos.  Either hire a professional photographer or take properly positioned, well-lit images with a quality camera.  The vast majority of home buyers start their search online, and your photos are the window to your property.
Make a creative housing description that highlights the best features of your home. Paint a picture for your buyer about life in their new house and neighborhood.  If this is a challenge, get some help.  Your property description can be a make-or-break paragraph!
Once you have created your marketing package, it's time to get the word out.  There are many options available to you, as an industry has cropped up to cater to For Sale By Owner transactions.  Some of these include:
-Flat Fee MLS Listings
–ForSaleByOwner.com
–FSBO.com
And many more.  These sites allow you to put your house online on many sites, and in some cases on the Multiple Listing Service.
Showing Your Home
Before any potential buyers arrive on your front door, practice showing your home.  Highlight all of the best features, and be able to answer questions about your HVAC system, foundation, plumbing, electrical system, and roof.  There is no need to be pushy with buyers, but help them understand why they would love your home.
Next, create systems for showing your property and collecting feedback.  Are you going to show your home by appointment only, or allow drop-ins?  How will you get feedback from buyers?  How will you use this information to improve your future showings?  Think about these things in advance.  It will make the process much easier once people start coming through your door.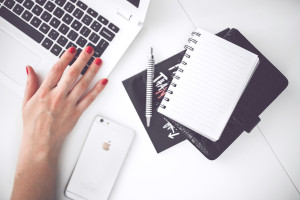 When Offers Come In
We could write a whole book about negotiations and offers, but in the end, it's not rocket science.  First, know your own limits in advance.  What is your 'walk-away point?'  What is your best alternative to a negotiated agreement?  Are you willing to wait longer for a better offer?  If you have these items firmly in mind, the negotiation process will be much less stressful.
Don't fall for mind games or pricing tricks.  Stick to your numbers, be fair and reasonable, and work to find a solution that will be satisfactory to everyone.  If you want a quick refresher on negotiation, we recommend the book 'Getting to Yes' by Ury and Patton.
Be aware that there can be many phases of price negotiation.  An initial offer may be counter-offered a few times.  Once the inspection has occurred, the buyer may request repairs or a price reduction.  And at any time before closing, negotiations may be re-opened.  Be prepared for the long-haul, and no one will be able to blindside you.
Closing the Sale
Once you have an offer accepted, you will want to make sure all of your documentation is in order.  The safest way to do this is to hire a Michigan real estate attorney to guide you through the process, which shouldn't cost more than $500.  Prepare the proper paperwork, and be ready to work with the buyer throughout the inspection and appraisal process.
You will also need to work with a title company to complete the sale.  Your attorney may have a recommendation, or the buyer may have a preference.  Either way, do your due diligence and make sure the title company you are closing with has the proper qualifications.  You can also review your closing costs, who will pay what, and the time and location of the closing at this time.
If you have a mortgage on your home, contact your lender to get the payoff amount directly.  The title company will need this to close the sale.
Remember to bring your keys, alarm codes, and all warranties to the closing.  Collect your check, and celebrate!
Remember, selling a home is not rocket science.  You can do it!  And as always, feel free to contact us at Honeybee Homes at (616) 606-3390 for additional help regarding your home.