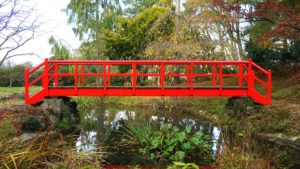 Welcome back!  In our first post of this series, we discussed positional bargaining, and how it hurts real estate negotiations.  Now, let's jump into some more proactive steps.  What are some of the keys to principled negotiation, and how does it work in real estate?
First, separate the people from the problem.
As described by Fisher, Ury, and Patton in Getting to Yes, this is easier said than done.  When we're negotiating over the rent, the price of a house, or a security deposit, we tend to get emotional.  Our homes are important to us, and there is a lot of money on the line.  But the first step to principled negotiation is to look at the other parties involved as people.
They are not the soulless face of a corporation, an enemy to be conquered, or jerks that are just trying to take your money.  They are complex individuals, and have a complete set of needs, goals, pressures, and fears.  If you choose ignore the person behind the offers, prepare to fail. Continue reading "Real Estate Negotiation Part II: Principled Negotiation" →