How to Sell Your House Fast
Selling your home quickly in Grand Rapids can be a challenge.  However, if you prepare your home and have a good selling strategy, you can really speed up the process.
Sell Your House Fast in Grand Rapids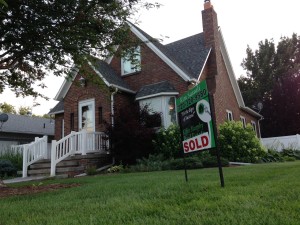 Most of this advice will be geared to people who are looking to list their home on the Multiple Listing Service (or sell it FSBO).  However, if you need to sell your home as fast as possible, or don't want to deal with the hassle of a traditional sale, contact a reputable home buyer.  This is often your fastest option.  Here at Honeybee Homes, we have purchased homes with cash in as little as three days, and other companies offer similar services.  If you need to sell at maximum speed, please call us.
On the other hand, if you're just trying to move your house through the traditional sale process as quickly as possible, these tips will set you up for success.
Setting Up Your Home for a Quick Sale
Curb appeal is essential if you're looking to sell your house fast in Grand Rapids.  If your buyers can't see themselves living there when they first drive up, they probably won't make an offer.
Walk out onto the street in front of your house, and imagine you're seeing your home for the first time.  Is it clean?  Tidy?  Attractively landscaped?  If not, get to work!  Scrape off old paint, and touch up discolored spots.  Mow the lawn, and weed the flowerbeds.  Replace anything that looks dingy or broken.  Once your house looks great on the outside, buyers will want to see more.
Next, de-clutter your house.  Put away those paper piles, and organize your kitchen so it looks tidy.  Having clutter in the house is a big turn-off for buyers, who can be very distracted by the mess.  You want them thinking about the best features of your house, not the laundry piles!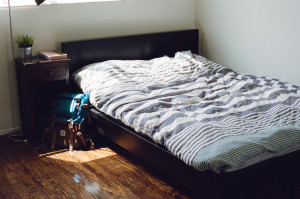 Indoor Work
Clean up and repair the inside of your home.  Scrub down the bathrooms and kitchens, and make everything look as neat as possible.  Carpet cleaning, washing your window screens, and even wiping down your walls can make a big difference.  If you have torn screens, squeaky doors, or dead light bulbs, now is the time to make those repairs. Make your home as 'move-in ready' as you can.
Your home should look as neutral as possible.  Use white, cream, and beige paint – this helps buyers see the home as a place they can make their mark on.  Consider taking down personal photos and family keepsakes, as you want buyers to picture the house as their own.
Take high-quality photographs of every part of your home.  Since so many buyers start their search online, having top-notch photos is crucial to getting showings.  The cost of a professional photographer is usually well worth it, since they will be able to highlight the best parts of your home and really make it 'pop.'
Pricing Right
Pricing your home correctly is the most important element to selling your house fast in Grand Rapids.  But how can you find that sweet spot?  Price too high, and your sits on the market.  Price too low, and you leave money on the table.
First, understand that here in Michigan, most homeowners over-value their homes relative to the market.  This is very normal!  Good memories make your home seem more valuable, and you learn to love the quirks (or faults) of a house over time.  But remember – buyers have no emotional attachment to your home.  As a result, they look at every house on the market with a critical eye.  If you price your home too high, they will simply move on.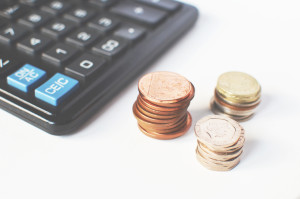 After a home has sat on the market for a long time, many buyers will assume there is something wrong with it.  Agents and buyers may think that it can't pass inspection, or has a poor layout.  Unfortunately, you may need to drop your price further than you want to in order to get it sold.  By pricing competitively from the start, you can avoid this headache.
The best way to gauge home value is to look at houses similar to yours that have sold recently in your area.  By looking at the 'sold' price rather than the list price, you can more accurately determine your home's 'market value.' Focus on homes that are very close to yours geographically, and are very similar in size, number of bedrooms and bathrooms, and features.
Pricing a home right is part science and part art.  Do you want to price your home a little bit below market value and try to start a bidding war?  Do you want to try to hit the market value exactly, accepting that your house might sit longer?  This comes down to personal preference and situation – make sure you think about it carefully.
Extras to Consider
There are dozens of other ways you can help speed up the process, but remember that each has a cost.  House upgrades can draw in buyers that want a more up-to-date look.  Home staging companies can arrange your home and/or bring in upgraded furniture.  Pre-inspections can help the buyer feel more at ease about potential repairs.  Home warranties (around $400 – $500 here in Michigan) can give them peace of mind, and flexibility on closing costs can prevent a last minute stumbling block.  As you consider these options, remember to balance the cost of house prep and your expected sale price.
As a final point, selling your home can be complicated.  If you have questions, don't hesitate to talk to an experienced real estate professional.  The best ones will be happy to help.